Process Industries
Everything we do in the modern world depends on energy, and we all expect continuous energy supplies. Whether the power comes from solar, coal, nuclear, oil, gas, hydro, wind, or a combination, a well working power grid comes down to the distribution switchgear.
The Basics
Reliable switchgear that keeps the lights on
The Logstrup Modular System provides you with a range of possibilities within low voltage switchgear and control gear solutions. Since 1958, Logstrup has specialised in designing and manufacturing a modular system that is rigid yet flexible, to accommodate the heavy end of high impact industries. Every part of our Modular System contributes to a long-lasting, strong and powerful solution, such as the non-welded corners, corrosion-protective materials and unique framework profile. Our Modular System is thoroughly type-tested and complies with IEC-61439-1/2, along with seismic requirements and several special international standards. This renders an overall high quality in operations as well as design. With great power comes great responsibility. Any Logstrup solution can be equipped with arc fault-protection and with any form of separation from 2 and up to 4B type 7.

Mechanical Strength
Specially designed for demanding environments and high impact, the Logstrup Modular System is rigid and strong. The priority in our design and choice of material is longevity, low cost of ownership and easy maintenance.

In-house support
From project planning to 3D support, our highly skilled and experienced Support Team is ready to provide you with assistant and expertise. With a wide range of online tools and resources, Logstrup offers you full service support across online and offline platforms.

Global Partner Network
Our worldwide network of Logstrup Licensed Panel Builders receives intense design training and assembly workshops so they are specialised in the Logstrup Modular System. As our partner, you receive parts ready for assembly based on your design and we offer punched and bent copper, relieving you of costly scrap copper.
Contact us
The Logstrup Modular System offers a wide range of designs and solutions fit for any project. With 4 production facilities, our team of Support Engineers and our worldwide partner network, you will find the same high quality throughout the entire project –from initial project scoping to the final solution. Maybe you have all the details for your project, or perhaps you need some expert advice or a 3D design to find just the right solution, either way, Logstrup is here to help.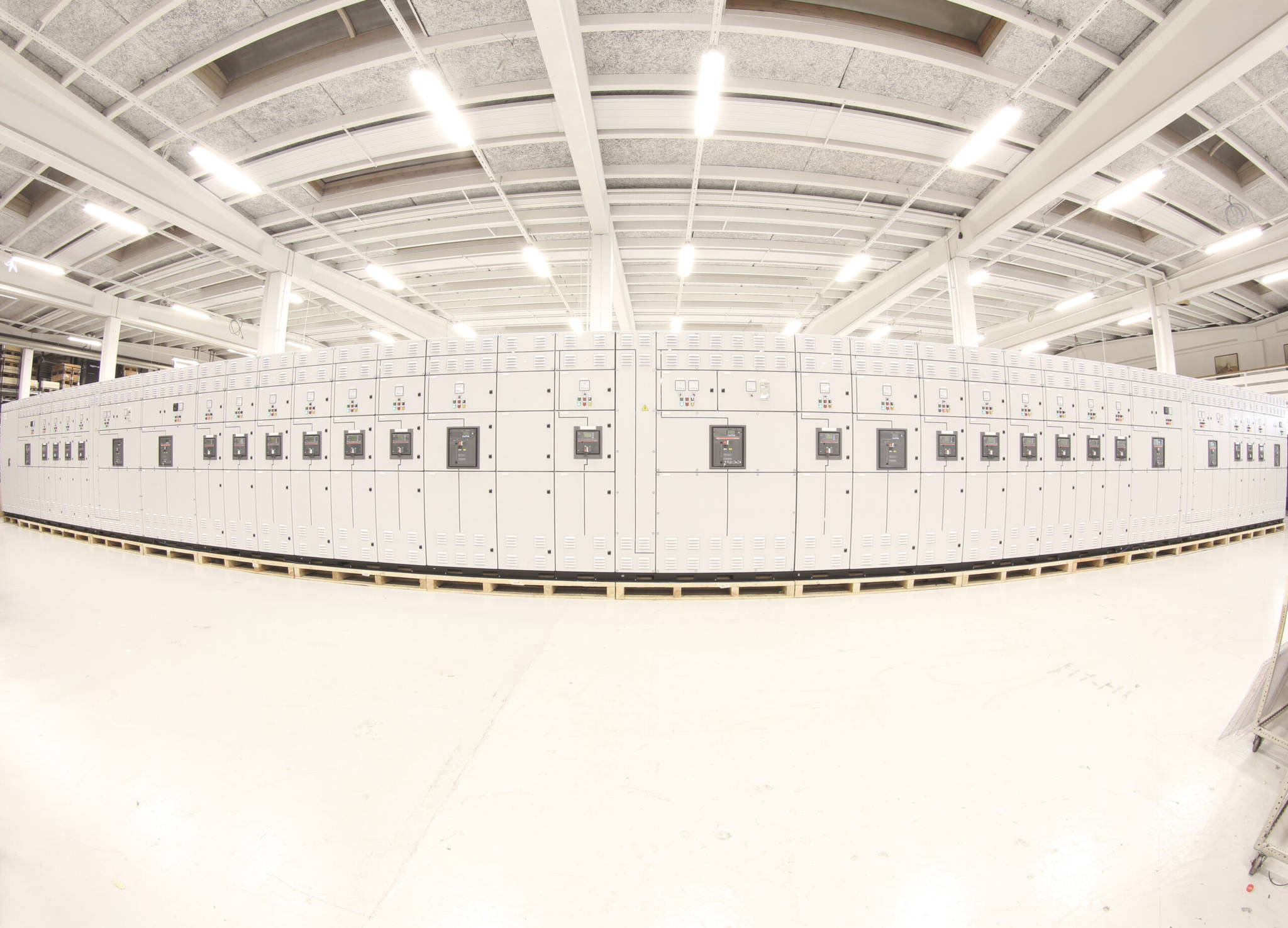 Cases
Al Dar Properties
As part of reviving a historic landmark in Abu Dhabi –a central market known as the souq- our partner was tasked to supplying all low voltage requirements for Al Dar Properties' large real estate development. The task required modular and space-optimized solutions, as parts of the panels had to fit into limited space. Thanks to the flexibility of the Logstrup Modular System combined with the expertise of our partner, a customized solution was possible.
Mozyrsalt, Belarus
Mozyrsalt needed to replace 0.4 kV of old low voltage panels with new panels within one of the workshop transformer stations, without the need to close down operation longer than necessary. Strict delivery time for the shelf equipment was the essential requirement for the project execution.
Primary Switchboard for Marine Mining Vessel
This project required a high level of modularity and flexibility that allowed for unique design features. The Main Distribution Board had to comply with Marine standards as well as fit into a narrow space. The solution was an impressive U-shaped design.
A low voltage modular system for even the most complex projects
Main power distribution boards, Sub-distribution panels, Motor control centers, Control panels, rack systems, Special purpose enclosures (drive-systems, machine cladding, fuel cell and battery enclosures etc.) While our modular system meets and exceeds IEC requirements, it has high anti-corrosion properties and UL and CSA approval. The result is highly reliable and long-lasting panels that work with wide range of components. Scalable for almost any process industry in any geography as it offers customization, flexibility and efficiency during project execution. Thorugh tests and design, our modular system for low voltage switchgear is created with personnel safety and operational reliability in mind. Low voltage solutions built form the Logstrup Modular System requires limited maintenance, but the design ensures safe and easy maintenance Top-quality materials, design, production and operation makes it reliable for even the most high-impact process industries such as mines. Our modular system can be equipped with any functional unit later. If you are in need of lv power distribution switchgear, switchboards or motor control centers then feel free to contact Logstrup. We supply demanding industries with Switchboards and components for electrical distribution. Let us help you reach a safe and professional power distribution setup.