Logstrup is ready for the Navy industry
Logstrup passed the MIL-S-901D Navy Test and is now approved for navy projects such as destroyers and frigates.
The switchboard consisting purely of Logstrup Modular System standard parts was subjected to more than 100G force.
We look forward to seeing you all for Hannover Messe 2021.
Our automated workforce
A semi-automated production line consisting of robots contributes to decreased lead time on projects. Additionally, automation helps ensure a consistently high-quality result on standard parts as well as customised product parts.
We are going underground
28 years ago, Logstrup Steel designed, built and delivered switchboards for the Great Belt Bridge in Denmark. The switchboards need renewal, and we are proud to say that Logstrup Steel will supply the switchboards once again.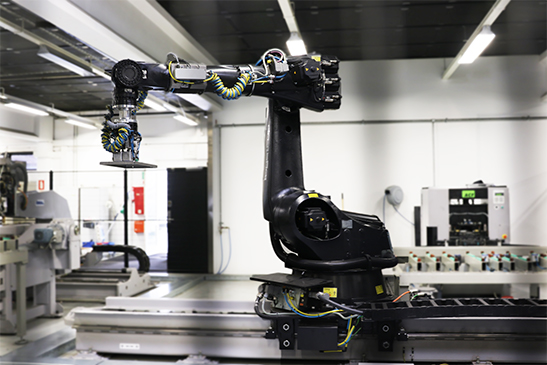 Share your #logstrup projects