Low voltage switchboards
Take Your Project To New Heights
Logstrup provides you with
The strongest modular system
Logstrup x Schmeichel
Built to last for generations
Just like Peter Schmeichel has built a career that lasts for generations on the football field, Logstrup has built a modular system that is strong, flexible, robust and will last for generations.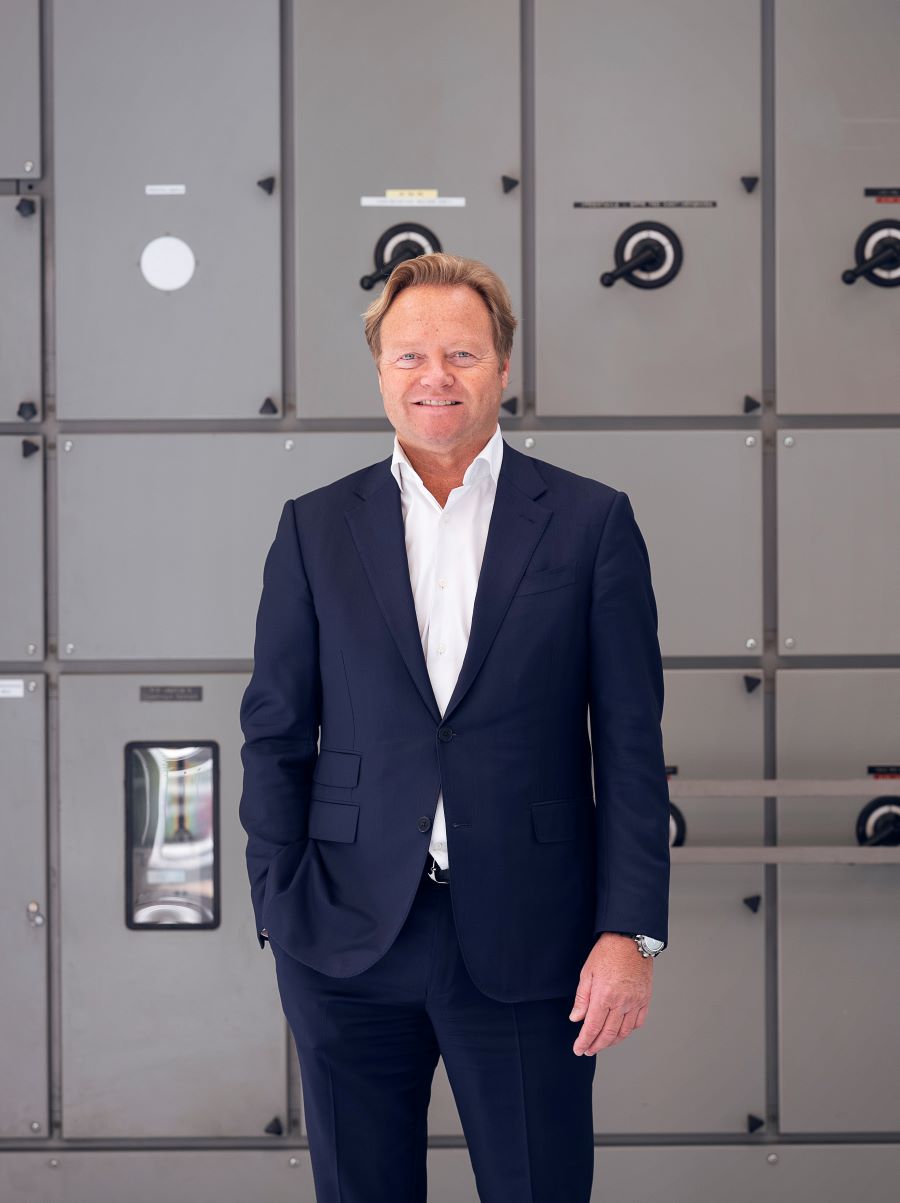 Don't Settle For Less
Optimize Your project with Logstrup:
A high quality modular system
Logstrup was founded over 60 years ago and has ever since then provided the world with high quaility low voltage solutions. The modular system is made of the highest quality materials, it is strong and because it is modular it is a very flexible product that can fit almost any type of switchboard solution. It is a product that will last for generations to come.
When Logstrup moved its entire headquarter to its current location in Kvistgård, it was an older facility that they moved into. It was here they discovered that the building was coincidentally powered by a switchboard provided by Logstrup back in the 1960's. The whole building was then modernised to suit a production in the 21st century, but the old switchboard was working perfectly and it still provides power to the entire building today. Logstrup is truly built to last for generations.
Try our 3D and augmented reality model
See our switchboard up close
We are continously improving and pushing for an unwavering high quality product. We believe that if you put in the work the result will show itself. You can see a section of one of our switchboards here →
A world class modular system
Why choose Logstrup?
With Logstrup you have several solutions available. Our modular system offers great flexibility to any low-voltage project. You can find our switchboards in almost any industry, and we are available all over the world through our various partners.
Our system is safe and reliable and thoroughly tested and documented. This is verified according to IEC/EN 61439.
Flexible
The Logstrup modular system enables you to get the design that serves your specific needs while not being locked to any particular component provider. This allows you to choose your preferred component supplier and merge it with your customised switchboard.
Support
Our skilled support team are dedicated to giving you the best customer experience. We are supporting our customers on the entire journey – from the initial design phase to the finished product and if there should be any inquiries later on. We are always available.
We cater to your project
Main switchboards, Distribution switchboards, Withdrawable systems, Motor control center, PDU, Fixed insert system, Marine and Navy panels, Distribution switchboards and many more…
Locations
Our modular system is available all over the world. From our headquarters in Denmark and subsidiaries in Ireland, UK and Sweden to our partners based in e.g. Australia, France, Finland, South Africa, United Arab Emirates and more.
"Peter Schmeichel is known for his dedication and hard work which manifest itself in top performance and high quality. This mentality resonates with our mission of making high-quality switchboards that lasts for generations. A mission that my father started in 1958 that I continue and will pass on to the next generation."
Logstrup
We want to power your project with effective solutions
The Logstrup Modular system is:

Available with internal separation from Form 1 to Form 4B for an arc fault protection for safety for personnel and operational reliability

Strong and customisable. Our switchgear and switchboard is suitable for all high demanding markets on- and offshore

Fully compliant with IEC 61439-1/2 and multiple international standards
Let us help you with your project
We are ready to hear more about your upcoming project. Fill in the form and send it our way. We will get back to you as soon as possible, so we can find the best solution to power your low voltage project.