Logstrup is searching for new talents to join a growing team
We recently took part at a local job fair in Helsingør to scope out new and local talents for our growing teams.
Logstrup has been expanding the past few years with new buildings and machines, and the continuing growth means the need for more talented people to join our teams. Our search for new talents at the fair included roles such as workshop fitters, project engineers, blacksmiths, a quality coordinator and warehouse workers.
The job fair took place in the nearby town Helsingør, and as we believe it is important to support local talents and take part in the local community, where we have been situated for decades– we attended. You could find us at stand nr. 22 where the participants at the fair had the chance to meet and talk to different members from our team. Three people from various departments attended; our Production Manager, our Marketing Manager and our Production Trainee.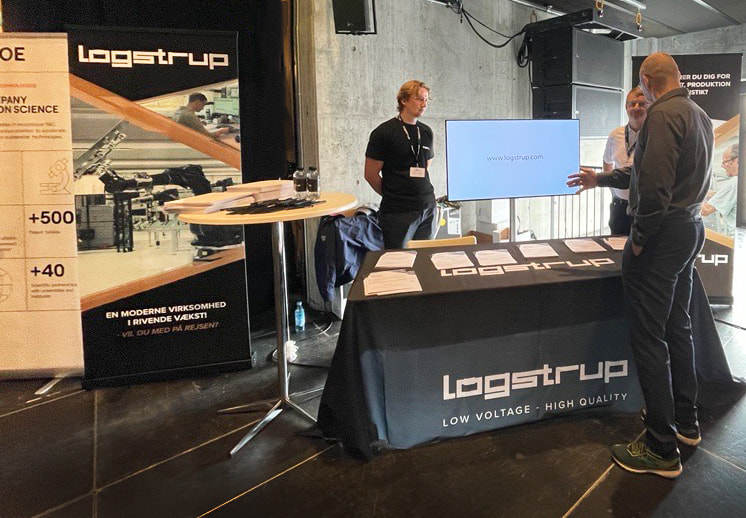 Flemming our Production Manager is responsible for the daily operations at our newest 2500 m2 building, and he was on the look out for new talents to join his team. While Albert our Production Trainee is part of another team and was ready to answer all questions related to production. Our Marketing Manager represented the office employees and could help anyone who were looking for such roles.
Our team met many great talents and had many visits on the stand. It was indeed a great day with visits from both old employees and people who had heard about us – and of course people we could introduce to Logstrup. We look forward to attend again another time.