See Peter Schmeichel
visiting Logstrup
High performance and reliable power supply are critical to any industry. The Logstrup Modular System is fully customizable across brands and thoroughly tested. Our solutions are among the most rigid low voltage solutions on the market. Meeting and exceeding a wide range of international standards, our Modular System is a valid option for high impact industries and demanding environments
Data Center
The Logstrup Modular System is thoroughly type tested, proving that our switchboard and switchgear solutions are safe and reliable during operation. Our Modular System meets and exceeds IEC 61439-1/2. Compatible with a wide range of components, the Logstrup Modular System is a customizable solution that is scalable during design and operation.
Marine & Offshore
Our Modular System meets and exceeds IEC 61439-1/2 requirements, complies with the standards of major international ship classification societies, and has type approval certificates from DNV-GL and Lloyd's Register. We only use standard parts that are tested and proven fit for high demanding industries.
Energy & Power Transmission
Energy is an essential part of our modern world. Everything from high-tech automated production to critical hospital equipment relies on the power that the Energy and Power Transmission industries provide.
Navy
The stakes are high and the pace is fast. The Logstrup Modular System is a natural contribution to the critical power distribution system needed for operational success. The Logstrup Modular System meets the high requirements of MIL-S-901D Navy Shock Test and is suited for navy projects such as destroyers and frigates.
Infrastructure & Building Management
The Logstrup Modular System is a type-tested solution that complies with several international standards while it meets and exceeds IEC 61439-1/2. Our modular solution provides you with a variety of opportunities to design even the most complex solutions.
Manufacturing & Production Plants
Uptime is the driving force that fuels all activities in the manufacturing and production industries. Meeting tight delivery deadlines and maximising production output are only possible when the machinery is up and running.
Process Industries
The Logstrup Modular System provides you with a range of possibilities within low voltage switchgear and control gear solutions. Since 1958, Logstrup has specialised in designing and manufacturing a modular system that is rigid yet flexible, to accommodate the heavy end of high impact industries.
Contact us
Let us know how we can help you. Go to our contact-page and fill in the our form or choose which Logstrup office you want to get in touch with. We're ready to help with your inquiry!
Discover what Logstrup can do for you – Switchboards and Modular enclosures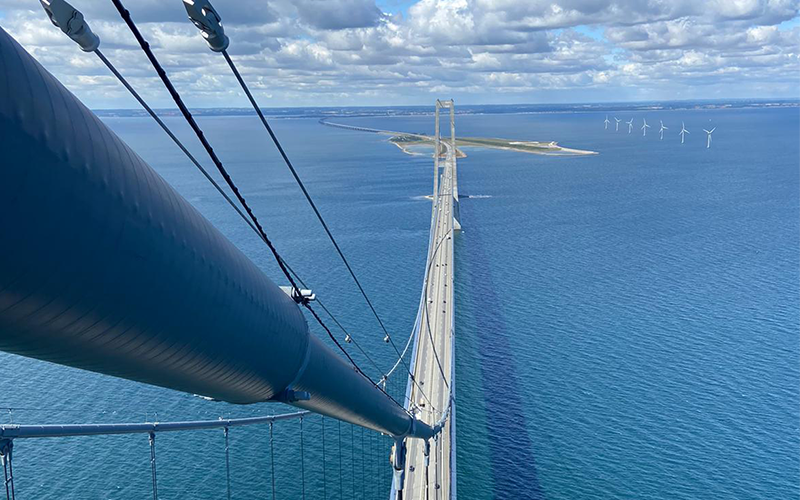 Logstrup's quality products and technical capability enabled our company to offer a totally safe and efficient solution to the end-user in such a critical application.
– The Great Belt Link
Logstrup is a family-owned business, true to our purpose and passion; Low voltage and high quality. Since 1958 when Jørgen Løgstrup founded A/S Logstrup-Steel and introduced the first Modular Enclosure System for low voltage panel boards to the market, we have improved and perfected the invention. Take a step down memory lane and learn about our business' history.

1958
Logstrup Steel is officially founded

1965
New 1500sqm factory in Kvistgaard

1971
Kvistgaard factory enlarged to 3000sqm

2005
Redesigned Omega System is introduced

2011
A new Salvagnini machine is installed

2016
Robots join the production line